Testimonials
Emilee Phan san from USA gave us a wonderful comment and a photo.
Posted on 2016.04.10
Carmen from Australia
Posted on 2016.03.27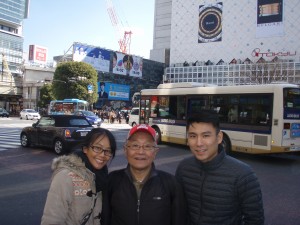 Amazing trip Ichiro san took us on a tour on the 16/02. He was very accommodating and made every effort to make sure we experienced as much of Tokyo in one day. He was very knowledgeable and showed us places that we would never have found or understood without him. Thank you very much Ichiro san! Carmen from Australia
tatt from Malaysia
Posted on 2016.03.27
Marcela from Argentina
Posted on 2016.03.27
Valente from Italy
Posted on 2016.03.27
Margaret from UK
Posted on 2016.03.27
I hope that I get the opportunity to return to Tokyo at Blossom Festival time when the weather is drier and can resume the tour. Tokyo is an amazing city and people so friendly, and thanks to your organisation and Naoko Karasawa I feel privileged that I've been able to see far beyond the area beside my hotel. Naoko was so efficient, informative and very good company and I will have pleasure in recommending her and your service to friends and colleagues. Margaret
Raymond from the Philippines
Posted on 2016.03.27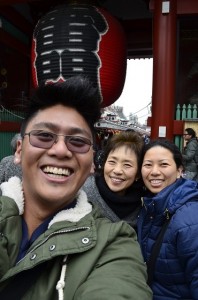 Noriko is the best !! Hi, Noriko, Again, a heart-felt gratitude to you from me and my aunt :) We really enjoyed the tour and we learned a lot from you. Thank you for taking your time off for us. Hopefully we can see each other again, in Manila or in California. Ps. See attached for our photos. We kinda look like related, like 3rd degree family, huh? Especially you and my aunt. Hahaha! Cheers, Raymond
Christian from Italy
Posted on 2016.03.27
Thank you so much for making our stay in Tokyo so special. Ms Hizuru Oda is a fantastic guide, full of attention, information and energy. We really like her. This is the best way to enjoy your amazing Tokyo, and Japanese people. Pamela and Christian
Zavatti Ivanromeo gave us a wonderful comment to our guide Masaru Suzuki.
Posted on 2016.03.25
Crossing in Shibuya
Posted on 2016.03.14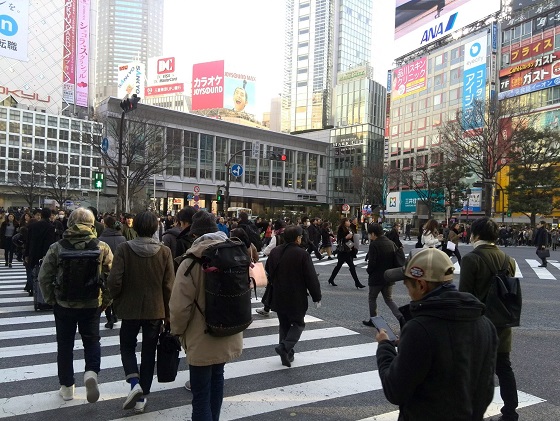 My guide was Kuniko Takemoto, and she was wonderful! On 02/05/2016 She took me to all the places I requested to see in the Harajuku and Shibuya areas. Because of her guidance ... I was able to have a great first day in Tokyo and I was able to get half of my souvenir shopping completed. She even found a nice vegetarian restaurant for us to have lunch in!
Meiji Shrine
Posted on 2016.03.14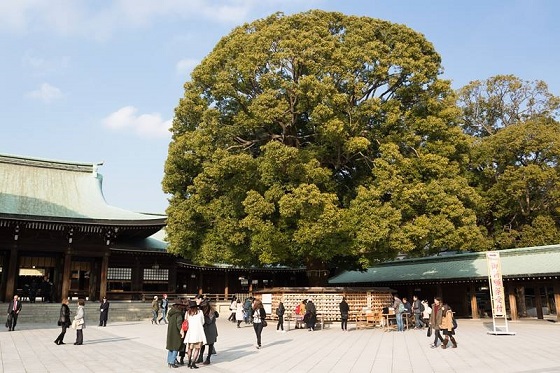 Had a 10 hour transfer at Narita Airport so decided to see a little of Tokyo. With huge thanks to Tokyo Free Guide I met Kandai Ishikawa....
Dog Hachi in front of Shibuya Station
Posted on 2016.03.14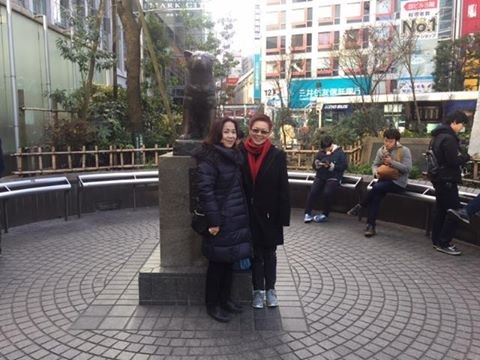 On the 3rd Feb, Manami Miyawaki accompanied me to the Meiji Shrine, and took me for a lovely walk along Takeshita street, Ometesando street, and the Shibuya. She was the perfect host, explaining Japanese cultures and the highlights of each area. Thank you both for the lovely introduction to Tokyo....