Testimonials
Martin from Uruguay
Posted on 2017.02.15
Mark from Australia
Posted on 2017.02.15
Karen from United Kingdom
Posted on 2017.02.15
Joann from Malaysia
Posted on 2017.02.15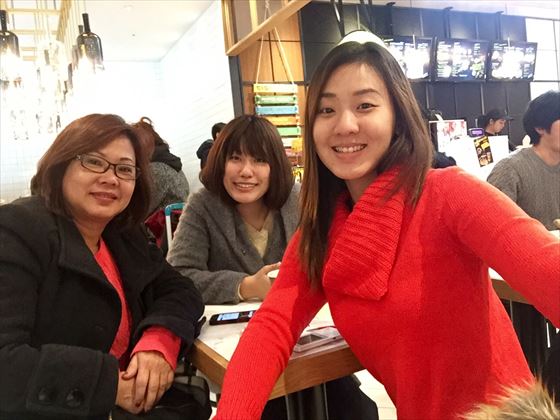 Yawara was excellent. She was very responsive with her emails and excellent in communication. She's very chatty and would happily offer different places to visit based on your interest. We even went to Yokohama to visit the Instant Ramen Musuem and I had so much fun. She would also take the extra effort to find things out for you just in case you have any concerns. Both my mum and I enjoyed her company and we ended the day at 6.30pm!
Silvana from Italy
Posted on 2017.02.15
Carmen from Spain
Posted on 2017.02.15
Ildney from Brazil
Posted on 2017.02.15
Hanan from Israel
Posted on 2017.02.15
Anne from France
Posted on 2017.02.14
Great experience!
We had two tours with TFG on the 3rd and 4th of Feb 2017.
On the 3rd, we met Noriko Shimizu who was kind enough to take us to the Temple for the
celebration of Setsubun, which is something we could never have done on our own.
We learned a great deal about japanese culture and religion and it was fun! We had a very good time.
And we met Yumiko Furukawa on the 4th, and she gave us a tour through contemporary
and traditional Tokyo (which is exactly what we asked for). She showed us some piece of
everyday Tokyo life, shopping places, and religious atmosphere.
Both guides spoke our language (French) which is a plus. All in all, a very satisfying experience.
Thank you ladies for the nice chats and the cultural exchange.
Message from United States
Posted on 2017.02.11