Testimonials
FERMIN BLASCO MORENO san sent us a message about our guide service by Kazumi Suzuki.
Posted on 2016.05.05
MIGUEL, ANGEL, BORRUEL and MELER gave a photo and a message to our guide member Takashi.
Posted on 2016.05.05
A wonderful message on our guide member Mitsuo from Irene san.
Posted on 2016.05.05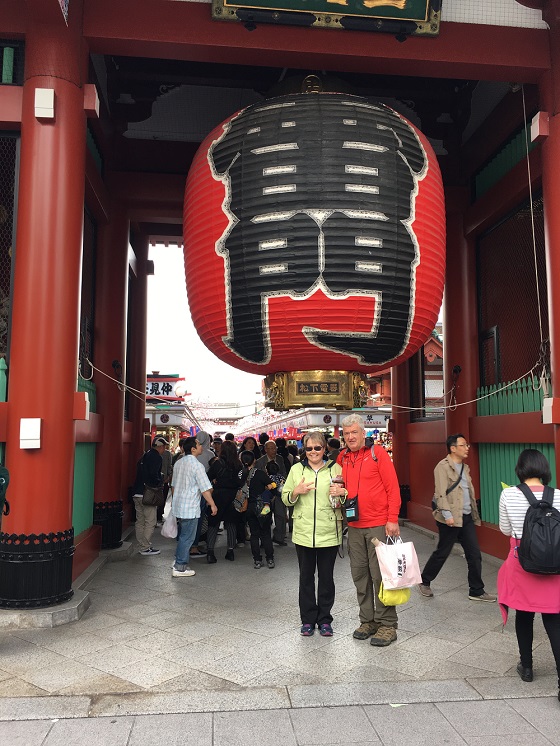 We met our guide, and we sat down with and talked about our day with him. He took us to see Shibuyu Hachi statue, Shibuya Crossing, Meiji Jingu Shrine, Takashimaya Dept. Store/Basement-Food Court, Shinjuku-Gyoen Park, and Kagurazaka. He included my requests, and he incorporated other great sightseeing areas. He was raised in Tokyo, so he knew the city well. His English was superb. We enjoyed listening about Japanese culture. We had a nice lunch too. He gave us clear directions on how to return to our hotel. Thank you so much for volunteering your time to see another great part of Tokyo!
Rita from Australia
Posted on 2016.05.03
Our tour guide for two days was Mayumi Iriko. There were 3 adults and two children in our family group. We suggested places we would like to see, and Mayumi sent us a suggested itinerary. She was wonderful. Thanks to her friendly nature and good English, she taught us how to use the Metro , how to purchase and top-up a Suica card, and many other things . After two days with Mayumi, she left us confident to travel on the Tokyo transport system without any fear. She included things in the itinerary that we didnt mention. These side trips, including one to Harajyuki for fashion shopping, was a highlight for our daughter. She also researched additional things for us to see, such as when one of the children mentioned he would like to see some Judo lessons. Rita
Dimitra from Greece
Posted on 2016.05.03
Simone from Germany
Posted on 2016.04.24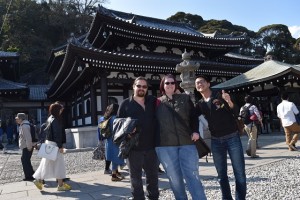 Our one day trip with Oga to Kamakura Tatsuya Ogata visited Kamakura with us at 27.03.2016 - the first time for me and my friend. The sun was shining and we have seen so many temples. Oga was very, very, very friendly and we had so much fun (especially with some pigeons). The whole day was memorable and we will never forget it! Simone
Pascal from Switzerland
Posted on 2016.04.16
Thank you for a great day in Tokyo Tokyo is a great and diverse city to visit. I just got only one day, but Makoto Nagayama did a fantastic job in showing me around. He provided me with helpful information and special insights i wouldn't have gotten somwhere else. And since i was heading for Kyoto on the next day, he gave me great tips for this city too. I am very thankful for the guidance that was provided by Nagayama-san. Arigatougozaimasu! Pascal
Anthony from USA
Posted on 2016.04.16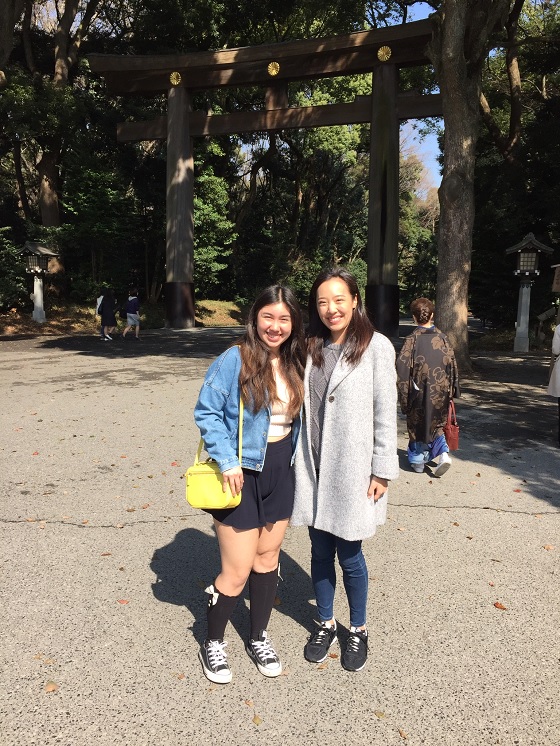 Wonderful fantastic guide Lea!! Dear Lea San I like to thank you again for your kindness and patience. We felt comfortable and confident with you there accompanying us. I was very proud of you when we viewed the line at the restaurant and you announced "Change of Plans!!" In true warrior spirit!! Domo!! I think you'll find most people are flexible and we were happy and confident to put our trust in you, our Ichiban guide!! Our guide Lea was fantastic!!! Lea contacted me ahead of time and offered an itinerary based on my criteria, we exchanged emails and added a Kimono dress up and photo shoot that my 14 year old daughter wished to do. My daughter loved The Kimono photo shoot and Lea made it so enjoyable, treating my daughter Maria like a sister. Maria is the star of her school, she brought in souvenirs for classmates and teachers, one of her teachers asked her to speak in front of the class about her adventures. Our guide Itsuka Shibui (Lea) Date of tour 30 March 2016 Domo Arrigato!!! Anthony
Evelyn from Malaysia
Posted on 2016.04.16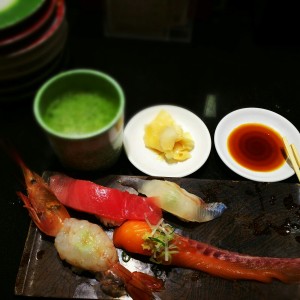 Arigatou, Shizuka-san & Kaori-san ! Dear Tokyo Free Guide, I wish to sincerely thank both my lovely guides, Shizuka-san & Kaori-san for taking their previous time to bring me around visiting those places I had asked for in Tokyo on the 5th & 6th of March (respectively). It has been a wonderful time for me and likewise, I hope both Shika-san and Kaori-san had enjoyed the days out as well. We also sampled some of the yummy & delectable food ! All the experiences make me wanting to visit your beautiful city again, hopefully it'll not be in too distant future. By the same token, I would like to register my appreciation to your Organization for the services rendered by your members and for creating such opportunities for people like me to get to know Tokyo better knowing very well that I will be in safe hands. Arigatou gozaimasu ! Warm wishes, Evelyn from Kuala Lumpur
Wendy from UK
Posted on 2016.04.16
Thanks to Noriko Ohashi my Mother and I had a very warm welcome to Tokyo on Friday 17th March 2016. Noriko gave us an afternoon introduction to using the public transport, food to eat and a history of Japan in the area. She was so friendly that it made us feel at home straight away.
We send a big 'thank-you' for this service. Wendy
Frank form Australia
Posted on 2016.04.16
Miwa Yuda's guiding was spot on. We had a great time being shown around Tokyo and saw some things that we would otherwise have missed without her assistance. Many thanks. Frank