Testimonials
Patricia from USA
Posted on 2017.07.14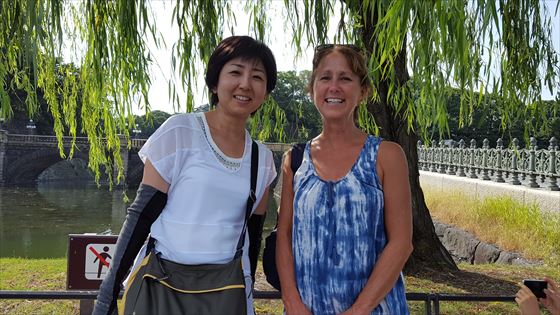 My guide, Risa Sato, provided one of the most memorable and wonderful days of my life! I wanted to see as much of Tokyo as I could in the one day I had there, and I can't believe how much of the city we saw. Risa had researched and planned a full day, and I got to see all of what I'd hoped to see and much, much more. Thank you, Tokyo Free Guides, for offering a remarkable service, and thank you, Risa, for your planning, expertise, and companionship. You are wonderful! :The name of the guide is Risa Sato.
Cristian & Carolina from Chile
Posted on 2017.07.02
We are very surprised with the sympathy and kindness of our guide. She show a lot of interest in helping us in everything we need and also had a great Spanish language.
:The name of the guide is
Sakuya Sato.
Aubrey from USA
Posted on 2017.07.02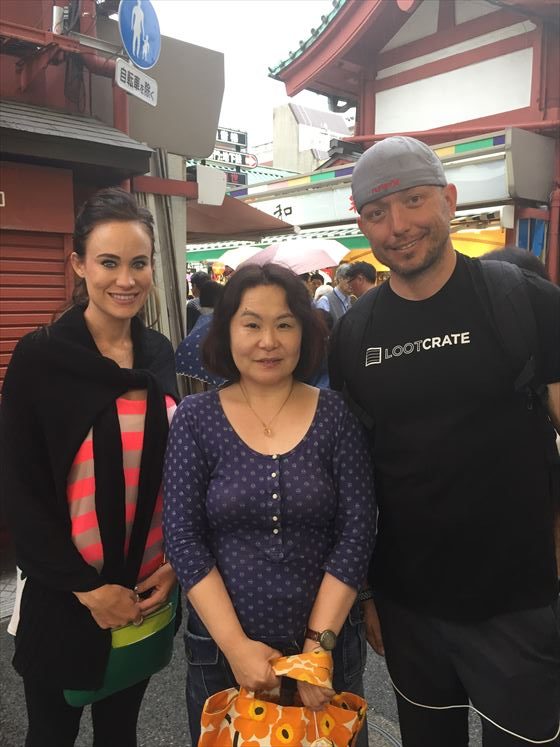 We had a wonderful experience with Yoko.
Yoko met us near our apartment (June 18th) and took us to Ueno and Asakusa. She was kind and knowledable and her English was great! She knew what to show us and gave great history. We had lunch together in a nice restaurant with good food. I am so glad I chose TFG and I look forward to continuing communication with Yoko when we return home. I absolutely recommend these tours! :The name of the guide is Yoko Takano.
Emmanuel from Philippines
Posted on 2017.07.02
June 6, 2017. We had a wonderful time with our tour guide, Ms. Haruko Ota who is very friendly, welcoming and can speak English well. She brought us to Tsukiji market where we ate fresh street food and bought cheap quality souvenirs. We had lunch on a hidden sushizanmai restaurant where we ate authentic sushi prepared right before our eyes by the chef and the whole experience was awesome. We toured around Asakusa, ate streetfoods again and passed by a local temple where she showed us the traditional Japanese way of praying. While going around, she tells us some history and trivia about the places and landmarks we have visited. Before our personal meeting, she helped us a lot with our itinerary, Mt. Fuji tour and directions on how to go to some places by subway. We thank her so much and would love to return the favor someday. Would definitely recommend her to anyone who wants to experience the Japanese hospitality. :The name of the guide is Haruko Ota.
Leonard from UK
Posted on 2017.07.02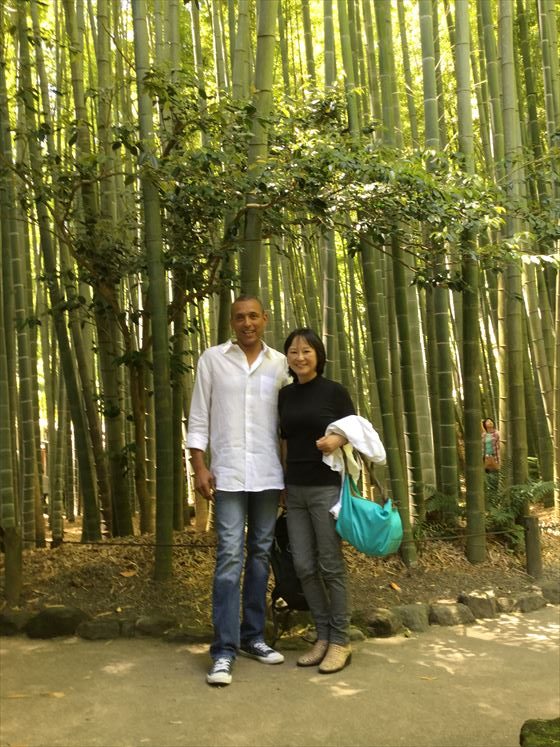 I was fortunate to book a free guide in Tokyo and it was absolutely brilliant. My guide who had communicated with me arranged to meet me in my hotel at 10. Her name, Mami Oishi and she was the most delightful guide I could of wished. From the very start, she started to educate me about the city. We visited all the temples and shrines. Had a wonderful lunch, which was something of a treat. Wouldn't have got in without Mami. The day was full on and at 8:30pm, she delivered me back to my hotel.
I was fortunate to have a Mami again whilst in Tokyo. I was taken to Kamakura,Yokohama, Shibuya, the parks, gardens, places of interest. Had fabulousmeal in Chinatown Yokohama (thank you Mami). That night I didn't reach hotel till past 10pm.thats a 12 hour shift, but seemed to fly in a matter of hours. Will definitely be going back.
Thank you so much Mami x
:The name of the guide is Mami Oishi.
Rhea from USA
Posted on 2017.06.01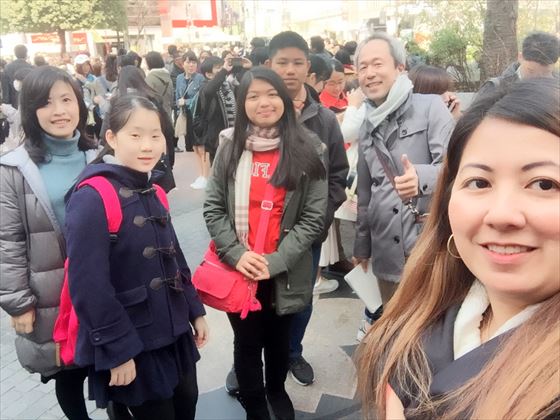 Osamu is very good in communicating with us. He help me with my itenerary and he provide us maps that will help us to continue with our journey. Our 2 days experienced with thr TFG is really excellent, Im not really expecting that you guys are real, cause in my mind I said there's no such thing as FREE but you guys suprise and amaze us that you guys are real. I really salute you guys. I hope your organization will continue from generation to genetation. :The name of the guide is Osamu Yoshioka.
Alan from Argentina
Posted on 2017.06.01
Eduardo from Spain
Posted on 2017.06.01
Paulette from Philippines
Posted on 2017.06.01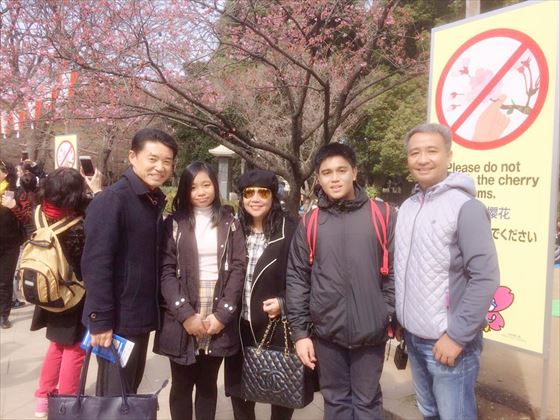 TFG's service is very professional. The guide assigned to us, Mr Soichi Tatsuzato, was knowledgeable of the tourist spots/sights and culture of Japan. He took us to famous landmarks in Tokyo, gave us a comprehensive orientation of the transport/rail system and patiently answered all our questions. Mr Soichi has a good command of the English language so we have no problem communicating with him. :The name of the guide is Soichi Tatsuzato.
Mercedes from Argentina
Posted on 2017.06.01