Testimonials
Fiammetta from Italy
Posted on 2017.08.30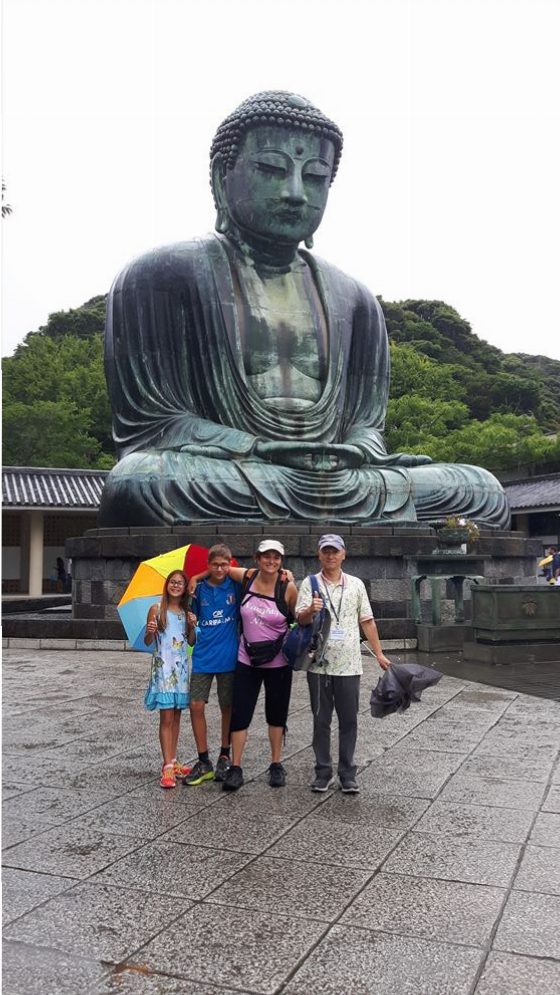 3 full days with Yasushi
Yasushi Sukumoda was the perfect guide for us for three days in July 2017. He was polite, friendly and fun.We had some lovely experiences of having a different typically Japanese meal under his friendly guidance, he showed us a lot of interesting place and he explained us many things about japanese culture! He was never tired!
We absolutely recommend TFG service, it's a fantastic experience!
:The name of the guide is Yasushi Sukumoda.
Riccardo from Italy
Posted on 2017.08.30
Ismael from Spain
Posted on 2017.08.30
Awesome day in Tokyo Hello! I had a guided tour on July 16th with Nanako Motoyoshi. She was so nice! She contacted me before I got to Japan and prepared a very detailed plan for me according to what I said I liked. She invested a lot of her time to prepare a perfect tour for me and helped me with all she could. The day we meet in Tokyo was awesome. She came to my hostel to pick me up and she took me to all these awesome places, she helped me a lot with everything and we had a lot of fun. Besides, she was a really nice person and after the tour we keep in touch as friends. This was one of my greatest experiences in Japan. Thank You!! :The name of the guide is Nanako Motoyoshi.
Lyndy from Australia
Posted on 2017.08.30
Wonderful and Informative Tour Thank you so much Ryoko Kobayashi (3rd and 4th Aug) for such a friendly welcome to Tokyo. We never could have seen so much and learnt so much about your city without you! We really ppreciated your efforts to find information and displays on the woodworking. You were a wonderful guide ! :The name of the guide is Ryoko Kobayashi.
George from Greece
Posted on 2017.08.26
Excellent My guide was Aki Aoshima.she guided me on 14 th and 15th of August. My guide is an exceptional proffessional and an excellent woman.she was willing to explain me everything,she proposed me many options and she tried to show me as more as possible from her beautiful town.she is the reason that i am gonna use again your service.congratulations for your partners and congratulations to Mrs. Aoshima for her excellent cooperation and work.bravo. :The name of the guide is Aki Aoshima.
Walter from Singapore
Posted on 2017.08.26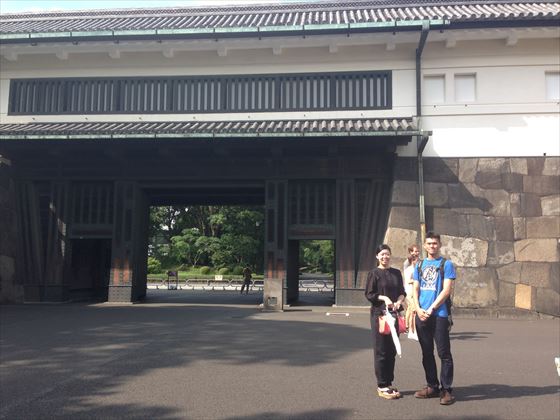 Meaningful time in Imperial Palace
Manae was very helpful before and during our meeting. She helped me clarified certain questions I have before coming to Japan which helped with the trip planning. She not only explained to me the significance of the imperial family and their role in contemporary Japanese society but we also talk about everything under the sun related to Japan or not like friends. :The name of the guide is Manae Aida.
Veron from Singapore
Posted on 2017.08.26
Ronald from Canada
Posted on 2017.08.22
Martin from USA
Posted on 2017.08.21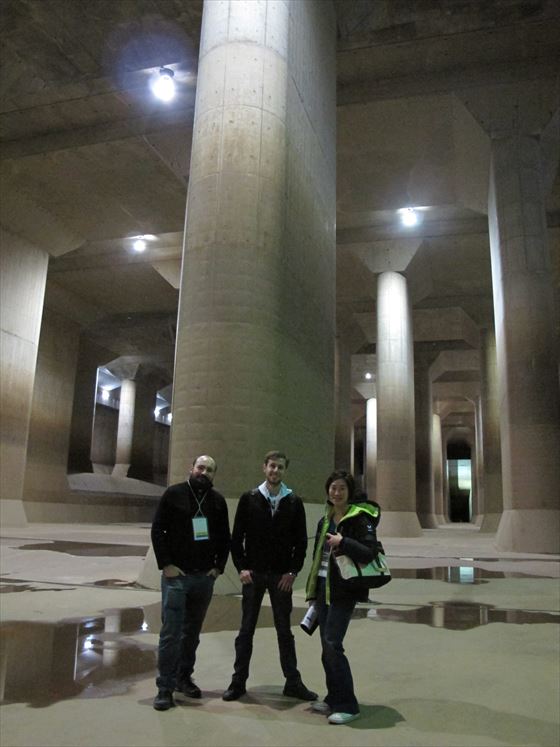 At first glance, looking around and finding it on the internet, it sounds like a scam, but its not. And that is what makes it so awesome! Please keep doing it! It is very nice to know that I can visit Japan again and know that I have a guide service I can call upon. :The name of the guide is Maiko Nakashima.
Glenn from Australia
Posted on 2017.08.21
Elisa from Spain
Posted on 2017.08.21