Testimonials
Marta from Spain
Posted on 2017.02.09
Natasha from Indonesia
Posted on 2017.02.09
Serafin from United States
Posted on 2017.02.09
Christian from Argentina
Posted on 2017.02.09
Loubna from Spain
Posted on 2017.02.09
Nice Comments from Katrin Lindenberger
Posted on 2017.02.09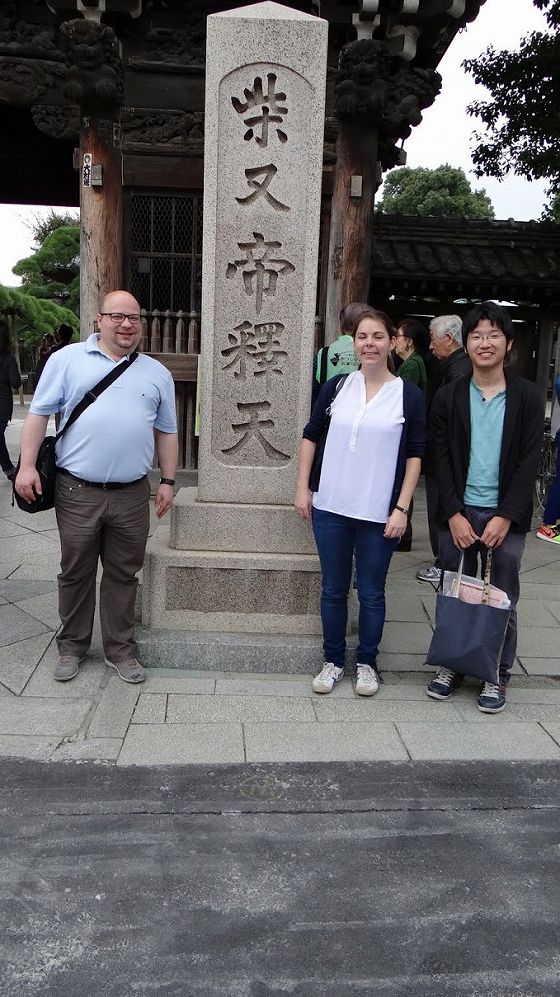 We spent our day with Manabu in Shibamata, the hometown of the movie star Tora-san. During the journey to Shibamata, Manabu explained us some interesting facts about Japanese history. Once arrived in Shibamata, we took some pictures with the statue of Tora-san. We then took a stroll down the main approach to Taishakuten temple, taking some breaks to taste pickles and rice crackers at the wooden shops lining the street. At the temple, there were several small children dressed in kimonos and Manabu explained to us that 3, 5 and 7 year old receive a blessing at the temple. The children look sooooo cute! The temple has some very impressive wooden carvings telling stories of Buddhism. After visiting the temple, it was time for lunch and we had some delicous Soba noodles. For dessert, we picked up some local kusadango, the green rice sweets served with delicious sweet bean paste. Afterwards, we visited the Tora-San museum which awoke in us the desire to watch a Tora-San movie. After a stroll anlong a river, we passed a supermarket and Manabu assisted us in buying the yummi, yummi sweet bean paste to take home. Really looking forward to eating it and remember this great day!
Hector Gustavo Sanchez Martinez from Mexico
Posted on 2017.02.09
Elizabeth from Singapore
Posted on 2017.02.06
Wonderful time with Junko Sakata Junko Sakata was assigned to guide us one day before oour scheduled tour as the original assigned guide was not well. She sent us reminder to confirm the tour and meeting place an hour before too. She was cheerful, smiley and warm. She was very patient when we could not decide what kind of food for lunch especially the children were quick picky on food. She brought us to Ueno and Harajuku. She was able to explain and gave us some insights of the local cultures . She even went extra miles to find some information to send them to us when she knew that we are going to Kamakura on our own. The information was really helpful. Our family really enjoyed having her as our guide and we will definitely be back to Japan again. Thank you Jun-san !
ALFONSO from Mexico
Posted on 2017.01.30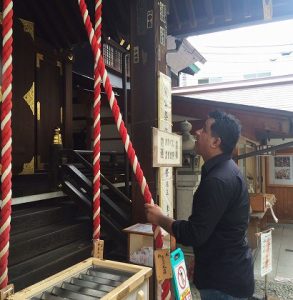 Excelente ayuda de Miho en Español
Mi guia fue Miho y me ayuda mucho a conocer la cultura de Japon y Tokio y habla muy bien el Español, muy amable y conocimos muchos lugares ; le estoy muy agradecido a Miho por toda la atención y a Tokyo Free Guide que es un excelente manera de ayudar a turistas a conocer su hermoso país. Muchas gracias desde México