Testimonials
Heidi from Austria
Posted on 2017.05.28
Holly from Australia
Posted on 2017.05.28
Anys from Malaysia
Posted on 2017.05.27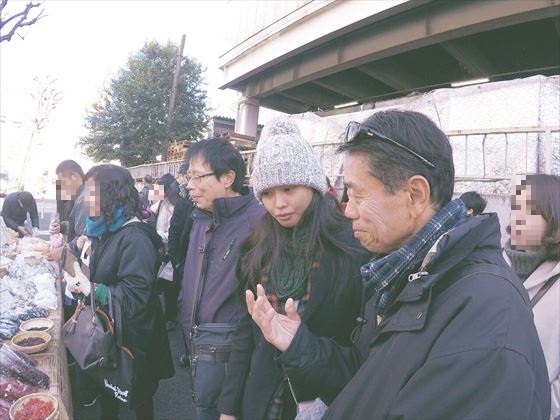 Just want to share our wonderful recent experience with Tokyo Free Guide during our recent trip to Tokyo. We just had the best day with our gentlemen guide Hiro who took us to few places. He was knowledgeable and spoke English well and was a wealth of info. He is most flexible and tolerant with us. We brought him a small gift from Malaysia and covered all his expenses. Highly recommended this service if you want an initiation to the city from one who knows the way. :The name of the guide is Hirotsugu Kodaka.
Toshiko from USA
Posted on 2017.05.27
Our guide Morisan Morisan is a soft-spoken retired businessman who provides a helpful walking tour in Nezu area. Morisan speaks very good English (he traveled overseas as a businessman in his past). He is very knowledgeable about places and took time to explain about the history and culture where we visited. Morisan is very thoughtful and proactively providing excellent customer service. We loved eating Soba for lunch and afternoon ice cream and drinks at a local cafe near Ueno. Thank you again for our wonderful time together. Theresa and Rudy. :The name of the guide is Moritoshi Okazaki.
Alexis from Australia
Posted on 2017.05.27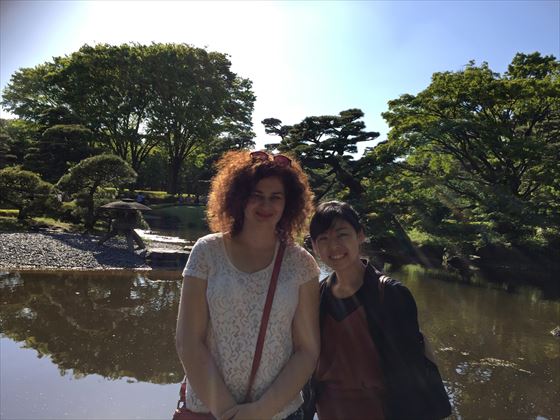 Imperial Palace
Manae on May 4th 2017 Nikki and I had a great time with Manae. She was welcoming and spoke good English. I enjoyed chatting with her not just about the tourist location but also about herself. For me that was what made the tour feel really welcoming and relaxed. Thank you for the tour Manae we had a nice time looking at things and didn't get lost. :The name of the guide is Manae Aida.
Erika and Marcello from Italy
Posted on 2017.05.18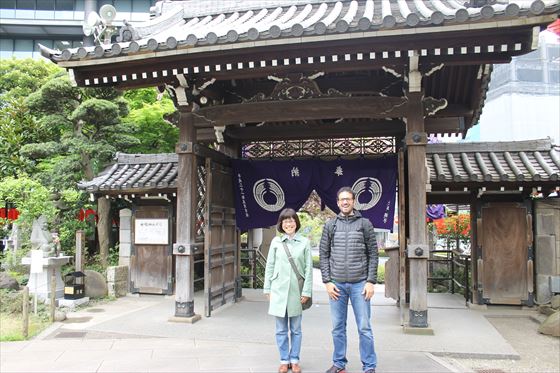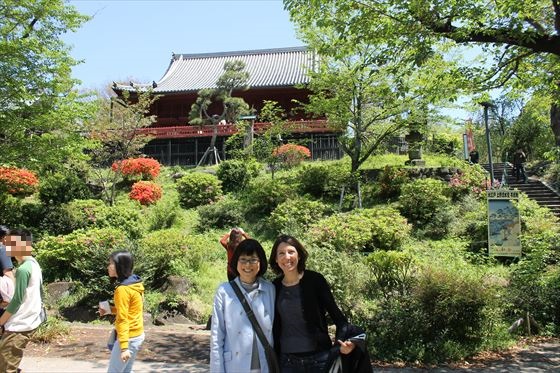 Dear Minori, How are you? Thank you again for the 2 wonderful day you passed with us! It was so nice to know you and to be guided by you. We learn so many interesting things about Japanese culture. So don't forget to write me when you will come in Italy, I will be so happy to be your guide too! Thank you for all your help and suggestions! The travel was wonderful all around Japan! You have a marvelous country! We are spreading around how beautiful Japan and Japanese people are! Thank you again for your guidance. A big hug, with love, Erika and Marcello  from Italy :The name of the guide is Minori Ichimaru.
Veronica from USA
Posted on 2017.05.11
Veronica from USA
Posted on 2017.05.11
Luis from Mexico
Posted on 2017.05.11
Cazaux from France
Posted on 2017.05.11
Elaine from Canada
Posted on 2017.05.11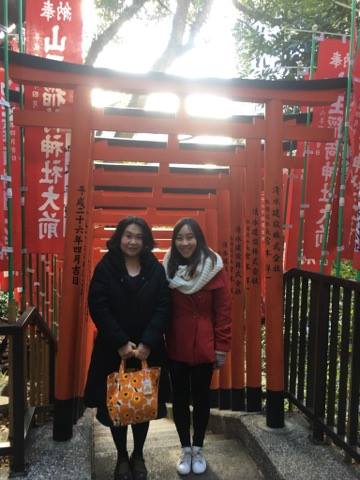 It is awesome that there is such a service as TFG to guide confused and nervous tourists to Tokyo who don't know how to speak Japanese. Especially solo travelers who may not know anyone in Tokyo to guide them and/or would like some company while learning more about Japanese people and the culture. I've recommended this service to other people and will continue doing so! Thank you so much! One thing I'd have liked to be informed about was that I'd be receiving invitations from more than one TFG. I didn't check my emails regularly because I thought I'd only be assigned to one guide. If there was prior notification about this, I wouldn't have missed the tour guide invitation emails. :The name of the guide is Yoko Takano.
Ana from Guatemala
Posted on 2017.05.11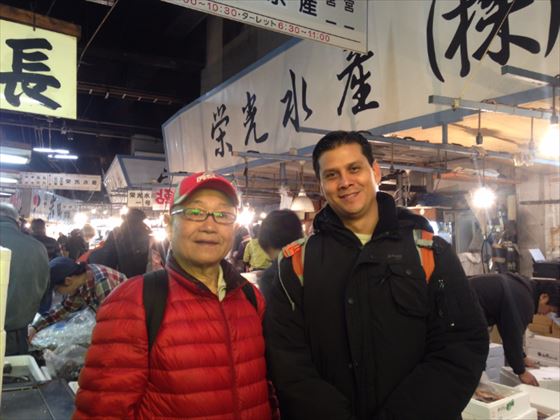 Ichiro is a wonderfull person and fun. He taught us how to ride in metro, took us to the Tsukiji Fish Market where he showed us the different kinds of food and fish types. We loved going to the Sensoji Temple in Asakusa and Yasukuni Shrine. We were amazed by the culture and people from Japan. We walked a lot!!! So we where able to see a lot of things around Tokio. He also gave us several tips and guides for the entire trip. :The name of the guide is Ryuichiro Hayashi.