Testimonials
Fernando from Mexico
Posted on 2017.09.03
Andrea from USA
Posted on 2017.09.03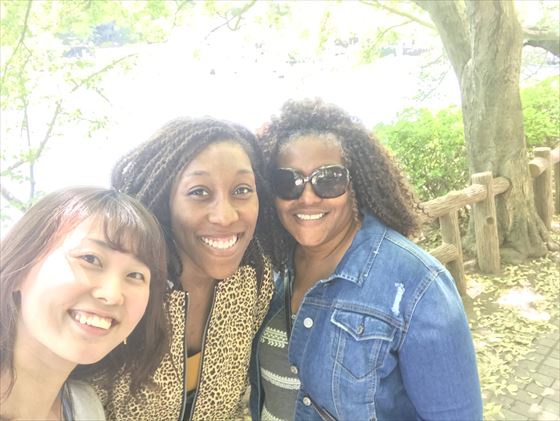 Ayami was excellent! We were able to communicate very well. She was right on time to meet us in the morning, and she help us communicate with local shop owners and other people. We also had a situation where we couldn't access the redemption code for our tickets to the museum, and without Ayami's help we never would have found, let alone got inside of the museum. She also a very big help showing us how to ride and navigate the train stations. I had such a great time with her and would love for her to guide us around if we visit again! :The name of the guide is Ayami Akemoto.
Alba from Mexico
Posted on 2017.09.03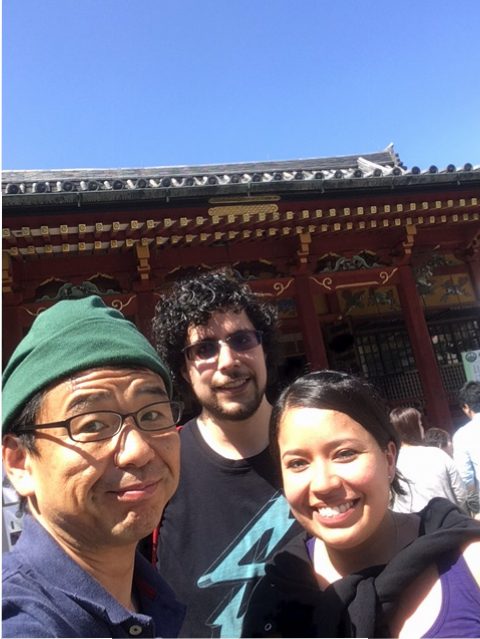 We wanted to say thanks to the group that organize this wonderful experiences, we had an amazing time in Tokyo and special thanks to Masa our amazing Japanese friend that took an entire day to share with us Tokyo and it's culture =) it was a lifetime experience that we will never forget! In Asakusa we visited Imperial Palace, sensoji temple and Asakusa-jinja shrine, we also eat delicious soba noodles! Masa is so knowledgeable and awesome there's no other words to describe how awesome he is! Thank you again Masa for your time and help! :The name of the guide is Masataka Ito.
Pie from Philippines
Posted on 2017.09.03
Julio from UK
Posted on 2017.08.31
Michal from Poland
Posted on 2017.08.31
Yaacov from Israel
Posted on 2017.08.31
Yoram from Israel
Posted on 2017.08.31
Kerrie from Australia
Posted on 2017.08.31
Fiammetta from Italy
Posted on 2017.08.30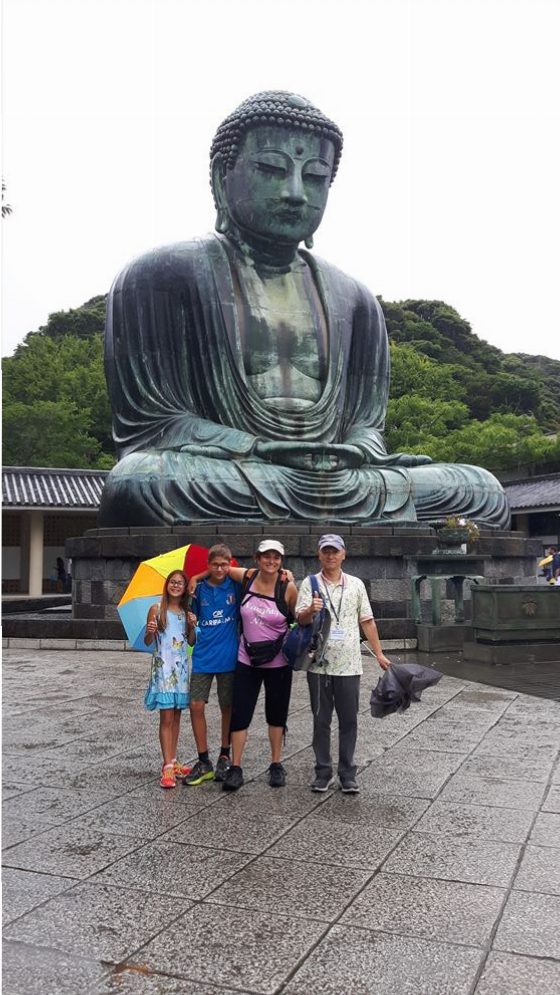 3 full days with Yasushi
Yasushi Sukumoda was the perfect guide for us for three days in July 2017. He was polite, friendly and fun.We had some lovely experiences of having a different typically Japanese meal under his friendly guidance, he showed us a lot of interesting place and he explained us many things about japanese culture! He was never tired!
We absolutely recommend TFG service, it's a fantastic experience!
:The name of the guide is Yasushi Sukumoda.
Riccardo from Italy
Posted on 2017.08.30
Ismael from Spain
Posted on 2017.08.30
Awesome day in Tokyo Hello! I had a guided tour on July 16th with Nanako Motoyoshi. She was so nice! She contacted me before I got to Japan and prepared a very detailed plan for me according to what I said I liked. She invested a lot of her time to prepare a perfect tour for me and helped me with all she could. The day we meet in Tokyo was awesome. She came to my hostel to pick me up and she took me to all these awesome places, she helped me a lot with everything and we had a lot of fun. Besides, she was a really nice person and after the tour we keep in touch as friends. This was one of my greatest experiences in Japan. Thank You!! :The name of the guide is Nanako Motoyoshi.