Testimonials
Avadhesh from India
Posted on 2017.05.11
Sharmaine from Philippines
Posted on 2017.05.11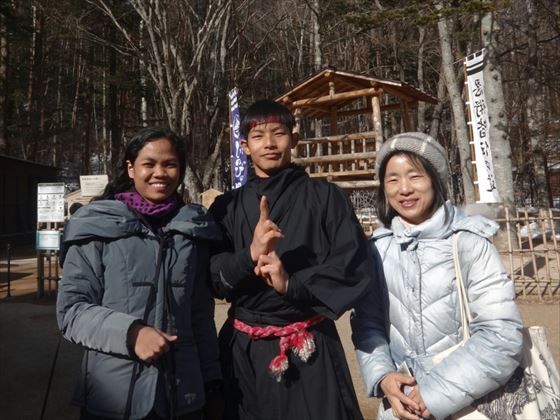 TFG is a unique platform to explore Tokyo while learning Japanese culture and history through the lens of a local. Our guide, Yuriko, generously shared her valuable time with my family on our whole day trip to Kawaguchi. Arigato gozaimasu! Salamat and warm hug from the Philippines! :The name of the guide is Yuriko Kimura.
Sandrine from Switzerland
Posted on 2017.05.11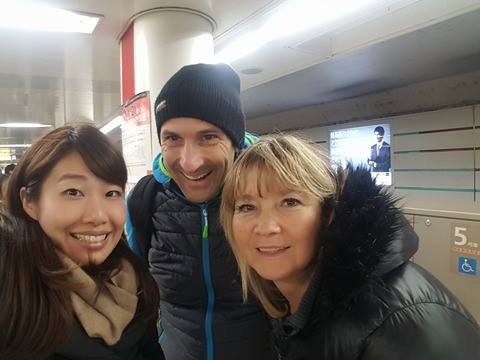 Sawa was perfectly on time for the pick up at our hotel. We spent the full day with her and she really showed us many different places and faces of Tokyo. Even a few hours after the tour, she sent us a message if we have any question or need help for the next day. Very very very nice person. :The name of the guide is Sawa Kawanishi.
Ingrid from Spain
Posted on 2017.05.05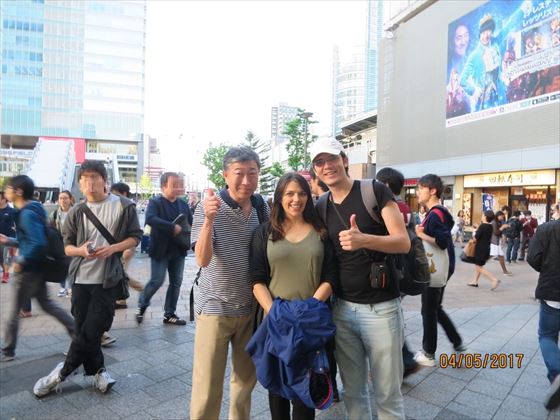 Visit with Masatoshi We enjoyed our visit in Tokyo with Mato San. We could visit a lot of places and also he showed us some other places that we didn't know. Also he showed us how to use Metro, words un japanese and things about japanese culture. So, we recommend to use TGF, and thanks to Mato San because he was a fantastic guide!
:The name of the guide is Masatoshi Komatsu.
Antonio from Spain
Posted on 2017.05.05
Scott from USA
Posted on 2017.05.05
Hello, I wanted to send a quick note of appreciation of your volunteer group and in particular, Mr. Fumihiro Ohtsuka. We had a great experience exploring Tokyo with Fumihiro on April 16. He was very helpful in giving us guidance on getting around Tokyo, providing insight into the sites of Tokyo and the culture of the Japanese people. He brought us to an amazing chicken rice bowl restaurant that we would have never found on our own and was very willing to accommodate the various needs of our family. Our day spent with Fumihiro will be one we will not forget. It was one of the highlights of our visit to Japan. Thank you again. Please contact me if I can provide any other information. Best regards, Scott
Jeanne from USA
Posted on 2017.04.26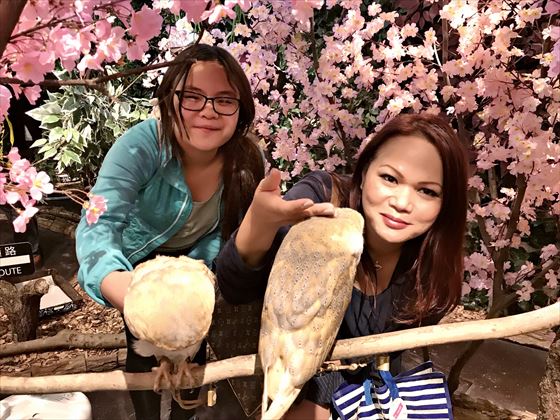 My daughter and I, would like to Thank TFG for choosing Mr. Ryuichiro Hayashi (Ichiro) as our Tour guide! He's an amazingly knowledgeable and energetic! I wanted activities that my daughter would enjoy on her 9th birthday, and Mr. Ichiro planned our itinerary around her interest! Moreover, he added my personal interest into our itinerary. He took us to sites in Tokyo that I only saw on TV, the most popular, yet inexpensive sushi restaurant in Shibuya. Ichiro is the most patient and kind guide! Hen waited over 2 hours in our hotel but I still could not make it. Thankfully, he still agreed to meet with us the next morning. I was so relieved because We were in dire need of his service. I would give Mr Ichiro 2 thumbs up and 5 stars. Thank you once again, Jeanne Lee. :The name of the guide is Ryuichiro Hayashi.
Tara from USA
Posted on 2017.04.26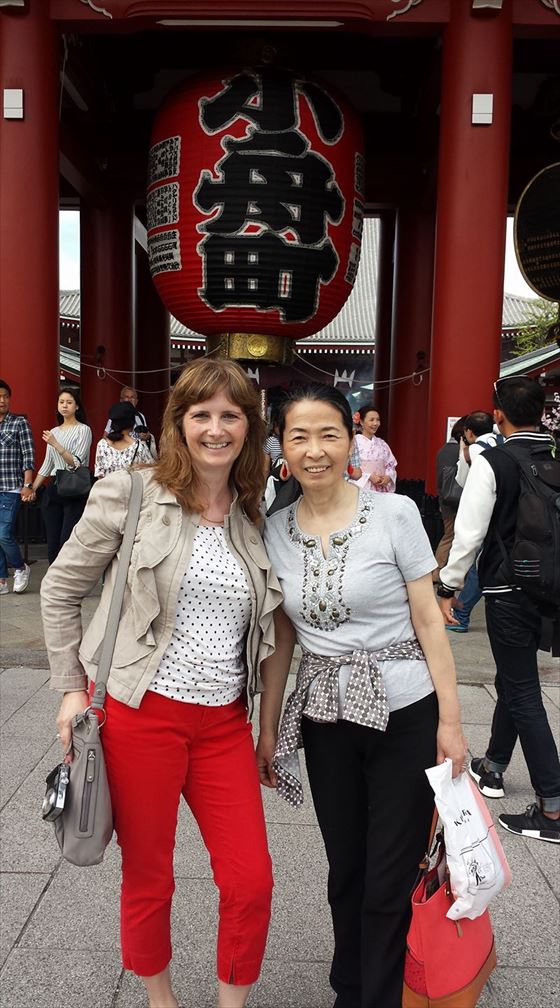 A fabulous experience. Ryoko-san was so lovely and welcoming. This was my first trip to Tokyo and Ryoko was very encouraging when it came to me trying new foods at Tsukiji Fish Market. She also was very nowledgeable and a real ambassador for Tokyo. I had a fabulous day and would highly recommend TFG. My tour date was 18th April 2017 and my guide was Ryoko Kobayashi.
Terri from Canada
Posted on 2017.04.26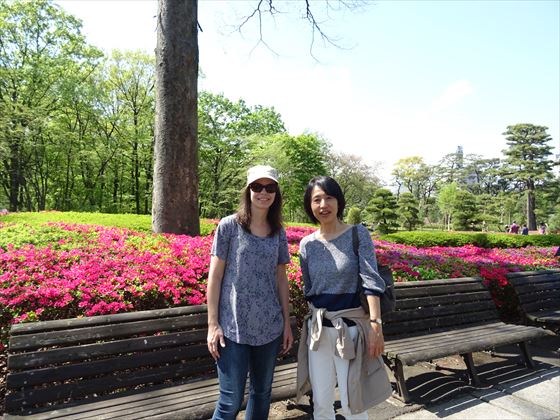 I had a wonderful day with Yoko! We explored traditional areas of the city away from the tourist crowds, saw beautiful parks, and went to restaurants I would not have found on my own. She shared a lot of insights about the areas we visited and also about her life in Japan. I really enjoyed getting to know her throughout the day. I would highly recommend this service to others who want a local experience. The name of my guide was Yoko Konishi. Date was April 19th.
Elaine from Ireland
Posted on 2017.04.22