Testimonials
Karla from Indonesia
Posted on 2018.02.16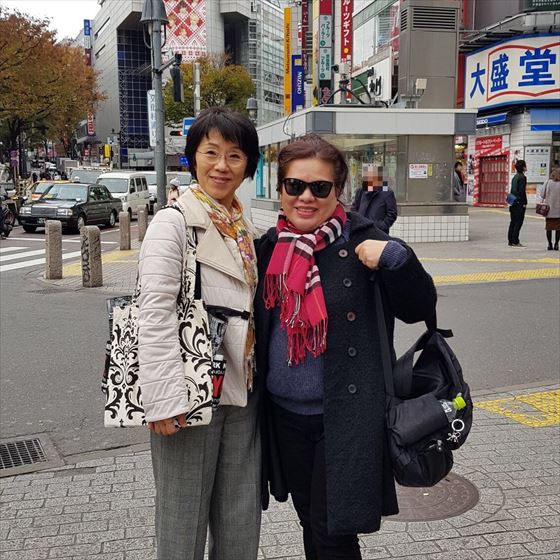 My mother and I had a wonderful time in Tokyo with our guide Hideko-san. This was our first time in Japan, and Hideko-san made it such an unforgettable experience. She was thoroughly helpful, friendly, and understanding. She always made sure we're okay. We couldn't have asked for a better guide. Thank you so much for your impeccable service! Can't wait to go back to Tokyo. :The name of the guide is Hideko Yamamoto.
Leon from USA
Posted on 2018.02.16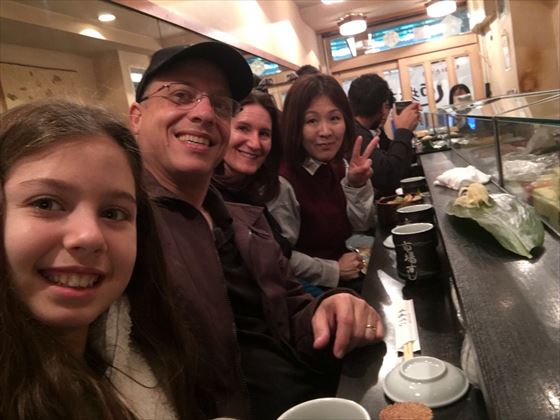 Our first impression of Japan and its people was provided by Sonomi, and she did a wonderful work. She was very nice and patient. She adapted the tour based on the weather, and found very good places to visit. In addition, she was very effective managing the time. Excellent service! :The name of the guide is Sonomi Yamazaki.
SiewLeng from Singapore
Posted on 2018.02.16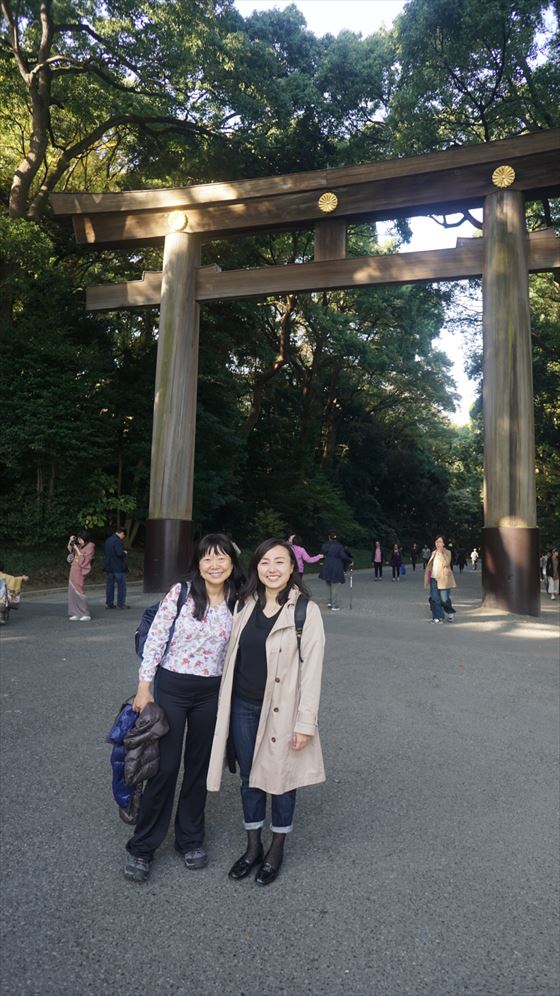 Haruka far exceeded all my expectations. My husband and I met her on the first day we arrived in Tokyo from Singapore. She met us at the hotel lobby and took us to a nice ramen shop for lunch. She brought us to the top of the Tokyo Metropolitan Tower and to Meiji Shrine. She had so much interesting information to share that made our visit so much worthwhile than if we had just gone there on our own. Her level of preparation was astounding. I had expressed interest to see Meiji Shrine as I knew it was time of Shichigosan and thought it would be lovely to see the children decked out in the beautiful kimonos. We did see many children and as I chatted with Haruka, I asked her if she has photos of herself as a child in her first kimono. She had anticipated my question and had loaded photos of herself and her children in their first kimonos the night before so she could show them to me! I was impressed! I enjoyed her company so much that I asked if she could accompany me the next day to Tsukiji market as well. She could not as she had other plans, but that night she sent me detailed instructions on the best way to get to Tsukiji market from my hotel complete with photos of which subway entrance to take! As I moved through Japan, I sent her some photos of the places we were seeing and she would very often reply with more interesting information about what we were seeing. It was as though she was guiding us remotely through our travels!I feel like I have made a good friend - and would love to return the service to her should she visit Singapore one day. :The name of the guide is Haruka Kashimura.
Trina from Philippines
Posted on 2018.02.16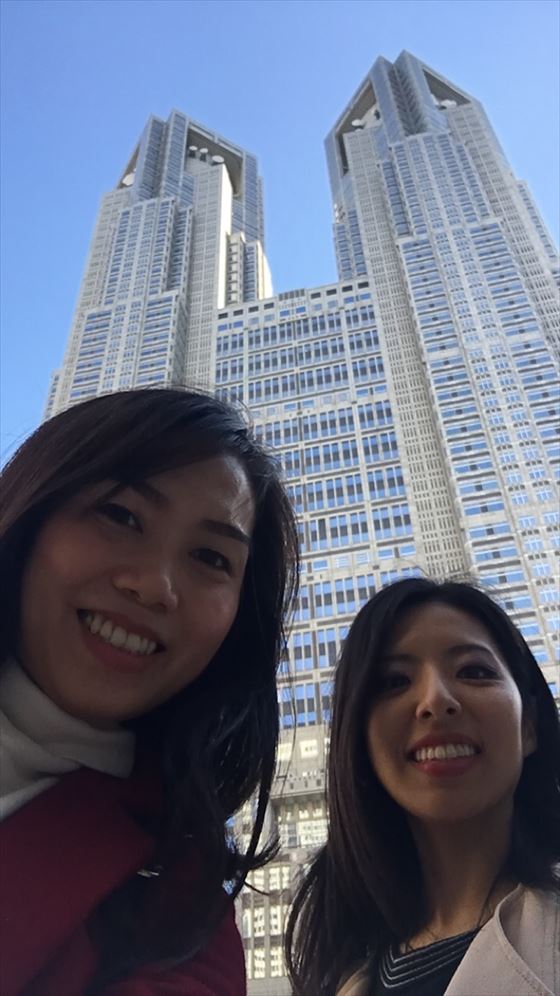 I'm really Thankful i came across Tokyo Free Guide while researching about places to visit in Tokyo. My guide, miss Risa Yoshimoto, was very friendly. She took me to all the places i requested in our emails prior to my visit. She's very fluent in english, too. :The name of the guide is Risa Yoshimoto.
Jamie from UK
Posted on 2018.02.16
Kimmo from Finland
Posted on 2018.02.16
Soumaya from Tunisia
Posted on 2018.02.08
a day with Ichiro
we spend a good time with Mr. Ryuichiro Hayashi, we went to Ginza, Asakuza, Tokyo skytree and Ikebukuro. He is a great guide , he helped us a lot and he answered all of our questions. It would be nice if we could spend another day with him. :The name of the guide is Ryuichiro Hayashi.
Trygve from Norway
Posted on 2018.02.08
Great way to get a taste of Tokyo
Our guide was very informative and good at suggesting itinerary based on our brief input in the first contact. The walk-through visit of the fish market and urban areas around Ueno became so much more interesting in her enthusiastic company. And not least to mention the "conversation" she was able to conduct on our behalf with the sushi chefs at the restaurants we visited. Learnt a lot about how to really savour sushi.
:The name of the guide is Eri Muranaka.
Gail from Australia
Posted on 2018.02.06
Greta from Slovakia
Posted on 2018.02.06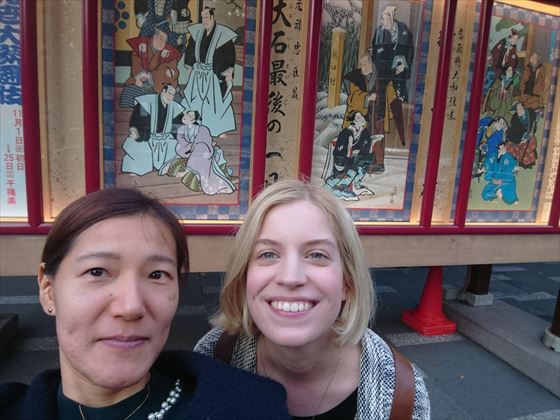 TFG is an amazing service that I recommend to anyone who wants to meet local people and experience real Tokyo. This was my first time travelling alone but my tour guide, Eriko was very friendly and made me feel very welcome. She was an amazing company and we quickly became friends. Thank you for making my first time in Japan special! :The name of the guide is Eriko Matsumoto.