Testimonials
Nelson from Philippines
Posted on 2017.12.23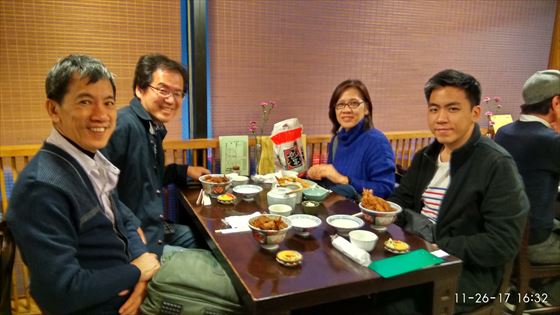 One Autumn Day in Tokyo
Had a wonderful Sunday Around Tokyo on Nov 26 2017. Mr Kazushi Ohnuma came prepared with a Guide booklet highlighting the areas that was instored for us. In the tradition of a Japanese, he was early to meet us at the hotel reception. In one day, we visited Ueno Park, Tokyo Station, Marunochi, Imperial Palace Garden, Ginza & Asakusa. With it, we had ramen lunch in Tokyo Ramen street, Hokkaido soft serve ice cream in Ginza and cap off with a delectable tempura dinner at Asakusa. With him, we got a glimpse and a taste of Tokyo life and flavors thru his eyes and sharing. We are thankful for TFG service and avenue for foreigners and Japanese to intermingle and enhance cross cultural exchange. Arigatogozai Masu. :The name of the guide is Kazushi Ohnuma.
Bjorn from Sweden
Posted on 2017.12.23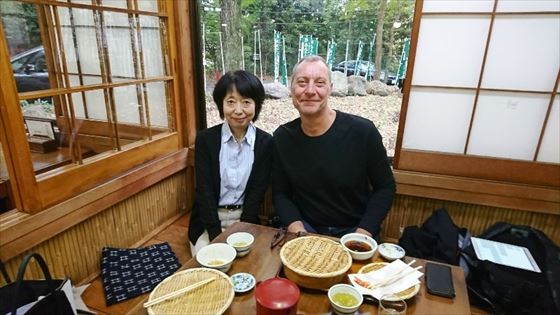 Great day in Tokyo
My guide, Mrs Katzue Matsumoto, was the very best! We spent a fun and wonderful day visiting the Jindaiji Temple and the nearby botanical garden, the Inokashira Park and Kichijoji. Service was perfect and I'm so happy to have used the TFG. Amazing work! :The name 0f the guide is Kazue Matsumoto.
Lorelie from Australia
Posted on 2017.12.10
Evergia from Dominican Republic
Posted on 2017.12.10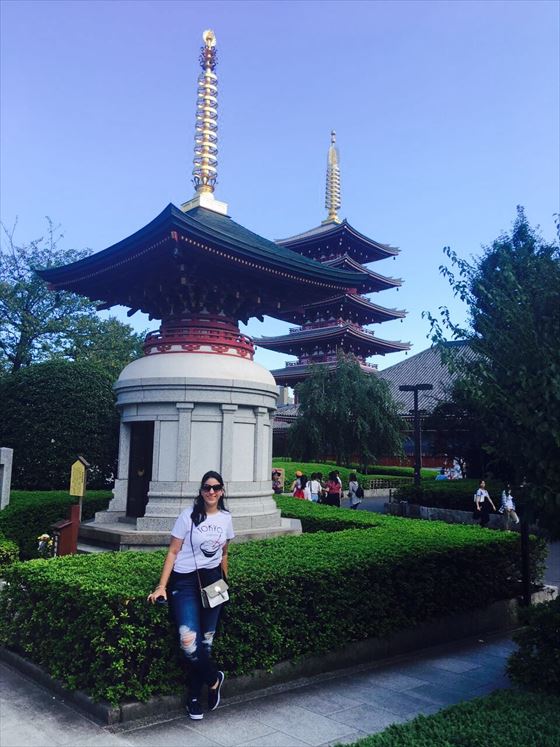 Akio is simply the best. I couldn't asked for a better guide. He was so gentle and a happy person. He explained everything that we asked, and more; and explained everything very good. And as tour guide he gave us the extra mile, keeping in touch while we were in Japan to make sure everything was ok. He also speak very good Spanish. :The name of the guide is Akio Watanabe.
Teresa from Italy
Posted on 2017.12.10
Loli from Spain
Posted on 2017.12.10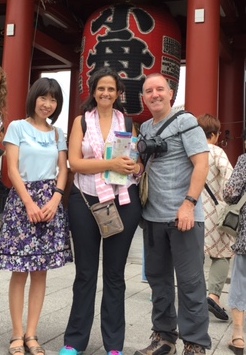 Excellent service! Yumiko is awesome, polite and friendly! She was very patient with us in our first day in Tokyo. Her tour was a good introduction to Japanesse culture and food. She helped us to book our train tickets and told us about Japanesse Educational system. Our daughter was delighted with her. Thank you very much! :The name of the guide is Yumiko Yoshizawa.
Clive from UK
Posted on 2017.11.21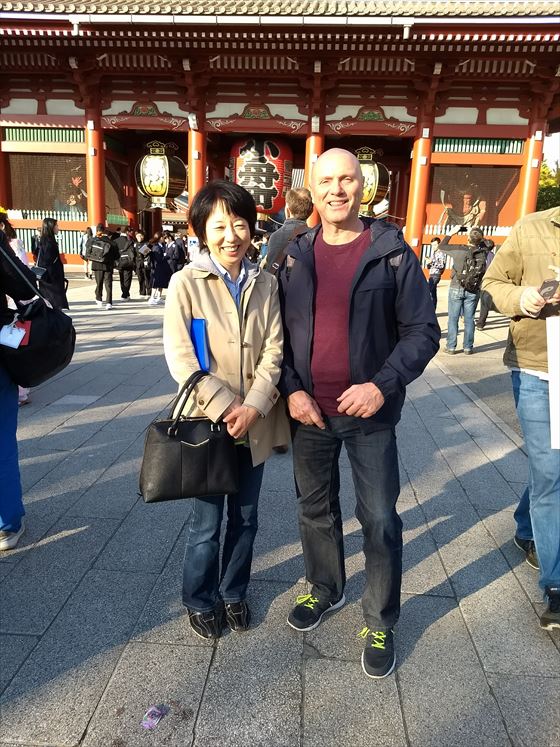 Fantastic day in Tokyo
We would just like to thank Kazue Matsumoto for her wonderful hospitality on 17 November 2017. We had several emails with her before our arrival and she organised a very comprehensive tour for us. Kazue then met us at our hotel, guided us around Tokyo with ease, with many stories and interesting facts. The organisation was second to none and she even presented us with a little folder at the end of our day with tips and ideas for the rest of our stay and a map to help us get to the cruise terminal. We couldn't of had a better introduction to such a beautiful city, thank you again to the lovely Kazue and to TFG for such a great service. 5 Stars. Clive and Sue, Hastings UK. :The name of the guide is Kazue Matsumoto.
Dora from Spain
Posted on 2017.11.03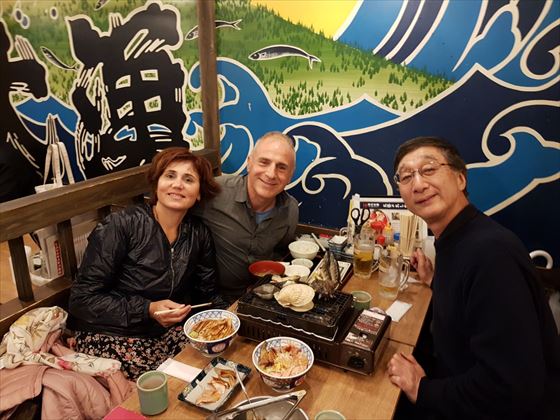 Maravilloso dia con Koichi Yamazaki a pesar de la lluvia
Hoy ha sido uno de nuestros mejores dias en Japón, aun a pesar de la lluvia y la amenaza del tifón, hemos conocido difrentes zonas de Tokyo y hemos disfrutado de la grata compañia y de las maravillisas explicaciones de Koichi, además gracias a el hemos podido participar de una bonita experiencia de aprender a bailar con abanicos. Nos llevamos un magnifico recuerdo
:The name of the guide is Koiche Yamazaki.
Tran from Vietnam
Posted on 2017.11.03
Wonderful time with Yoshiko Kato On 23, Oct I had a wonderful tour with Kato Yoshiko san. She is very nice and considerare. She helped me arrage everything for that day and came and picked me in front of my guest house. We have really great time in Meiji shrine, Asakusa...she told me some good stories about each place. Thank you again Yoshiko Kato and Tokyo free guide for your excellent support my 1st time in Japan. :The name of the guide is Yoshiko Kato.