Testimonials
Evelyn from Malaysia
Posted on 2016.04.16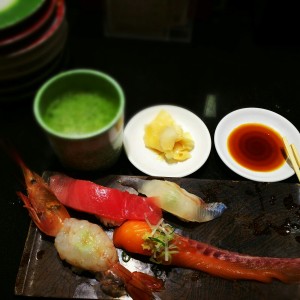 Arigatou, Shizuka-san & Kaori-san ! Dear Tokyo Free Guide, I wish to sincerely thank both my lovely guides, Shizuka-san & Kaori-san for taking their previous time to bring me around visiting those places I had asked for in Tokyo on the 5th & 6th of March (respectively). It has been a wonderful time for me and likewise, I hope both Shika-san and Kaori-san had enjoyed the days out as well. We also sampled some of the yummy & delectable food ! All the experiences make me wanting to visit your beautiful city again, hopefully it'll not be in too distant future. By the same token, I would like to register my appreciation to your Organization for the services rendered by your members and for creating such opportunities for people like me to get to know Tokyo better knowing very well that I will be in safe hands. Arigatou gozaimasu ! Warm wishes, Evelyn from Kuala Lumpur
Wendy from UK
Posted on 2016.04.16
Thanks to Noriko Ohashi my Mother and I had a very warm welcome to Tokyo on Friday 17th March 2016. Noriko gave us an afternoon introduction to using the public transport, food to eat and a history of Japan in the area. She was so friendly that it made us feel at home straight away.
We send a big 'thank-you' for this service. Wendy
Frank form Australia
Posted on 2016.04.16
Miwa Yuda's guiding was spot on. We had a great time being shown around Tokyo and saw some things that we would otherwise have missed without her assistance. Many thanks. Frank
Emilee Phan san from USA gave us a wonderful comment and a photo.
Posted on 2016.04.10
Carmen from Australia
Posted on 2016.03.27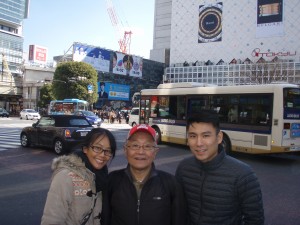 Amazing trip Ichiro san took us on a tour on the 16/02. He was very accommodating and made every effort to make sure we experienced as much of Tokyo in one day. He was very knowledgeable and showed us places that we would never have found or understood without him. Thank you very much Ichiro san! Carmen from Australia
tatt from Malaysia
Posted on 2016.03.27
Marcela from Argentina
Posted on 2016.03.27
Valente from Italy
Posted on 2016.03.27
Margaret from UK
Posted on 2016.03.27
I hope that I get the opportunity to return to Tokyo at Blossom Festival time when the weather is drier and can resume the tour. Tokyo is an amazing city and people so friendly, and thanks to your organisation and Naoko Karasawa I feel privileged that I've been able to see far beyond the area beside my hotel. Naoko was so efficient, informative and very good company and I will have pleasure in recommending her and your service to friends and colleagues. Margaret
Raymond from the Philippines
Posted on 2016.03.27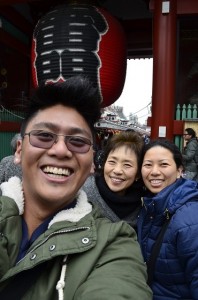 Noriko is the best !! Hi, Noriko, Again, a heart-felt gratitude to you from me and my aunt :) We really enjoyed the tour and we learned a lot from you. Thank you for taking your time off for us. Hopefully we can see each other again, in Manila or in California. Ps. See attached for our photos. We kinda look like related, like 3rd degree family, huh? Especially you and my aunt. Hahaha! Cheers, Raymond
Christian from Italy
Posted on 2016.03.27
Thank you so much for making our stay in Tokyo so special. Ms Hizuru Oda is a fantastic guide, full of attention, information and energy. We really like her. This is the best way to enjoy your amazing Tokyo, and Japanese people. Pamela and Christian
Zavatti Ivanromeo gave us a wonderful comment to our guide Masaru Suzuki.
Posted on 2016.03.25